You Don't Have to Take Our Word for It!

Here's what some of our satisfied customers have to say about Two Nuts and a Bolt Garage: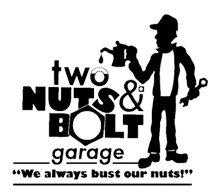 05/12/2020
Great thorough job. Very nice people. Reasonably priced.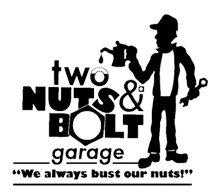 11/07/2013
Dave is the only person I know that can make owning a Range Rover bearable.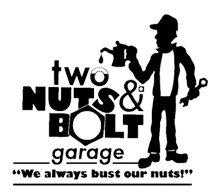 08/19/2015
Two nuts and a bolt has made it so affordable for me to have my German auto repairs done in Savannah. These guys do a great job!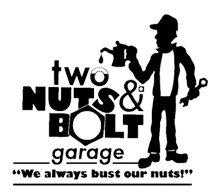 03/09/2017
Again, David and TN&B are the best. They fixed in one day what AutoNation couldn't do in 6 months. Thank you, Thank you, Thank you!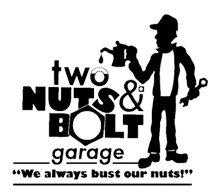 04/13/2017
Great place and even better prices, had my oil changed for less than a express lube and half the wait time. They also inspected other issues and quoted me prices on parts that have been cheaper than anywhere else I have checked. Will be returning soon to have them replace them.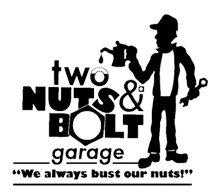 06/16/2017
Great garage. These guys rock! Great place to take your Mini Cooper.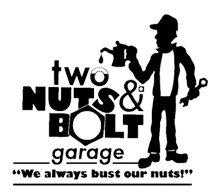 07/11/2017
I am from Ohio visiting Savannah, my son that is in the army needed his car speedometer calibrated. Brought it to Dave, he tested it, found what was bad and repaired it the same day. Great job.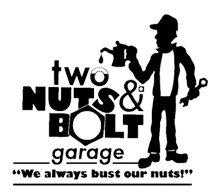 12/13/2017
Customer service isn't dead after all. Speedy service and super friendly to boot!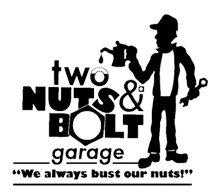 07/25/2018
Dave and his staff are simply amazing! They will take care of you without breaking your pockets. I've never been to a shop where the mechanics are so helpful and personable. I was struggling to get an emissions test for an out of state vehicle. They took care of it right away! Thank you!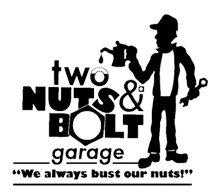 I took my F-150 to these guys because it was giving me trouble cranking up. Dave and Scott were quick to diagnose the problem and get it running again. I have already recommended this place to several of my friends. These guys know what they're doing and they are fair. Two thumbs up!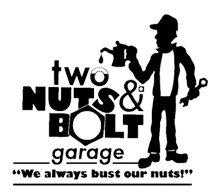 Two Nuts and a bolt is the best auto shop in town, Hands Down! I drove up and Dave and his staff immediately started working on my car. He is the most honest mechanic I have ever dealt with and his prices are incredibly affordable. I've had a lot of other mechanics take advantage of my lack of knowledge about cars. I've had a few be very condescending and patronizing too: BUT NOT DAVE. He talks to you like your family and you leave his shop thinking you got the family discount too. My car will never go to another Mechanic. Only Dave at Two Nuts and a Bolt will do.

Rhianna H. - Savannah, GA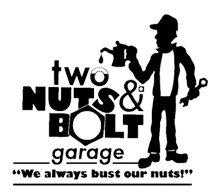 I am new to the Savannah area and needed a good shop to take my car to when it started giving me problems. In brief, I decided to take my car to Two Nuts and a Bolt Garage and I was not disappointed. They were very honest and fixed my car the same day, for a reasonable price. I highly recommend Two Nuts and a Bolt!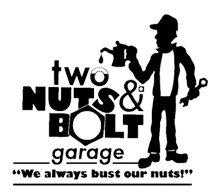 These days it is hard to find a service center who you can trust and feel confidant taking your car to. 2 Nuts & a Bolt is without a doubt the best service and repair shop I have ever used. They are quick to diagnose and repair my vehicles and have demonstrated a straight forward approach to solving all of my service needs. Thanks to Dave and all of the staff for keeping me on the road.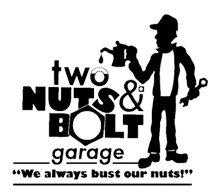 I spent several years making the trek to Charleston to have my Mimi Cooper serviced, then I discovered Two Nuts and a Bolt. Dave and his crew are just wonderful. He saved me major bucks by knowing that there was a warranty (or management letter?) on the airbag on my Mimi. Had to trek back to Charleston but the replacement was free. I depend on the "Nuts" to keep me on the road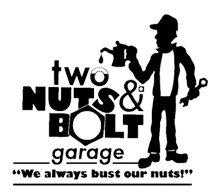 It's hard to find a car shop that isn't going to rip you off and sell you things you don't need. I trust Two Nuts and a Bolt to take care of my car for a fair price and in a timely manner. I won't go anywhere else as long as I'm in Savannah.

Terrance F. - Savannah, GA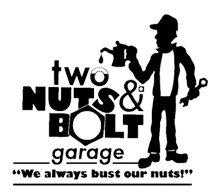 Mini Coopers love this shop, I know mine does. Same day oil changes at a reasonable price. Drop off service is great.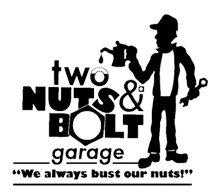 We started going to Two Nuts and Bolt shortly after we moved to Savannah from Tacoma Washington. Before them we never used a Garage type shop because of their reputations on not fixing vehicles right and causing more damage. But since, Savannah didn't have a Jaguar dealership we decided to give it a try. Dave's garage was certified on every kind of vehicle and very knowledgable, everyone one was friendly and showed great customer service. He fixed the problem right the first time and left a great impression in our hearts. Not to mention the prices are cheaper than any dealership we have ever gone to before. Two Nuts and a Bolt is the go to place for car repairs in Savannah. We have recommended him to plenty of friends and family and they all agree. We not only take our vehicles there for repairs but also for maintenance.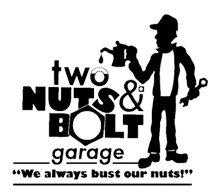 I got my LR3 100k service done..they did a great job and saved me hundreds over the dealer price...this was my last experience but I use 2 NUTS & a Bolt for all of my four car needs. I have trusted them with my truck on many occaisions as well as my Jaguar.. I recomended them to my neighbor when he bought a 1980 mercedes and needed it worked on as well..They are great!!! nice as can be and fair pricing!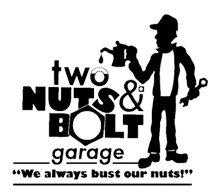 Ok, their shop is a little bit of an Eyesore, but Dave is hounest & knowledgeable...and will save you hundreds to thousands (depending on what your having done of course)
Testimonials
Laurel Shiflett Cavner

, 05/12/2020
Great thorough job. Very nice people. Reasonably priced.
view all reviews